Naming Ceremonies with a Touch of Scotland
Every child is a
unique human being, worthy of being celebrated. And every family is equally unique, so I delight in on creating individual and highly personal naming ceremonies. You'll also get lots of inclusions and freebies! And you will never have to settle for standard ceremony with only a little bit of personalisation.

Most families have individual naming ceremonies, but for some, a ceremony for more than one child is the appropriate choice. That may be two siblings, or cousins, or the children of close friends I'm happy to create and perform an appropriate ceremony.

Adding a touch of Scotland to your child's naming ceremony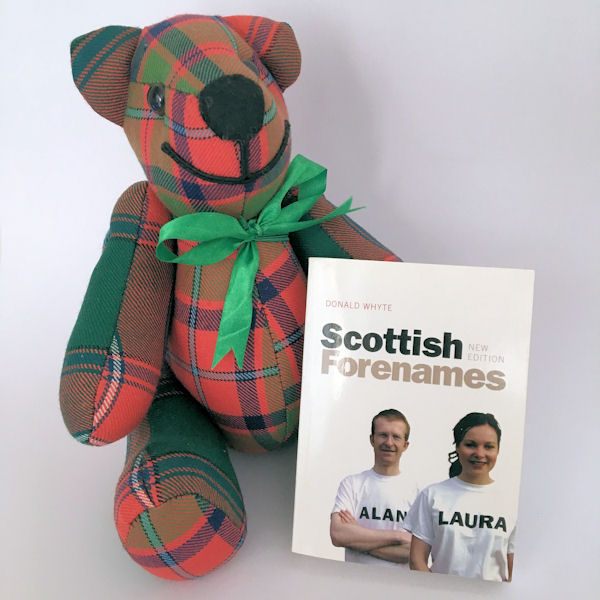 There are many ways in which I add Scots elements to your child's naming ceremony. I'll discuss these with you.
To give you a taste: we can include the use of my lovely quaich engraved with thistles, formally present the family tartan, include readings in Gaelic, Scots, or English, emphasise Scottish connections with your child's names, surprise everyone with the Christening Piece tradition, and, if more than one child is being named, go with the superstition about naming girls first!
Your fee of $350 (plus a small charge for each additional child where relevant), includes

Lots of information to help you plan the whole celebration
My guidance to ensure a glitch-free, stress-free naming ceremony
A custom-created ceremony.
Unique ceremony inclusions offered by no other celebrant
Responding to your emails and phone calls (unlimited) from your first enquiry to after the ceremony - often out of normal business hours
A bound keepsake copy of the ceremony
Naming Certificate
Four Certificates for Godparents and/or Grandparents
Travel to your venue within 50 km from my office in Kenmore (above this excess travel fees apply)
A high quality portable PA system (for my use) where numbers warrant it
Combo Ceremonies

I also create and conduct combined wedding and naming ceremonies.